Duration: 2 days
Location: Georgia
Available Seat: 6
Price: Price 128€ 50 cents per 1 person
Booking tour
The group can be collected by yourself or with the help of a travel agency.
Two-day tour around Batumi (Adjara), Mestia and Ushguli (Svaneti)
Batumi, Mestia, Ushguli
Tour length: 2 days/1 night
Price for 1 person 128€ 50 cents

Day 1
The meeting in Batumi and go to the mountains of Svaneti (Pass 220 km) in the central town of Mestia. Tourist town located near the Caucasus mountain range, carries very specific segment of tourists, accommodation in a guesthouse for tourists saw 3 rooms. city ​​tours Mestia, visiting the Ethnographic Museum of Svaneti with an experienced guide. Visit 'Svan' towers, which were built after the 10th century, and are protected by the world organization UNESCO. Visiting a museum dedicated to world champion Misha Hergiani mountaineering. Next excursion: on mountain ski lifts go up to the mountain Zuruldi, 1800 meters above sea level, where the observation deck The bulk and the European cafe where you can taste Georgian cuisine. From the observation deck, you can uvidet mountain-glaciers Uzhba 4780 m. Above sea level, Tetnuldi 5200 m. Above sea level, Shkhara and Laila. In the evening dinner at the guesthouse and walk around the city on foot, as well as accommodation.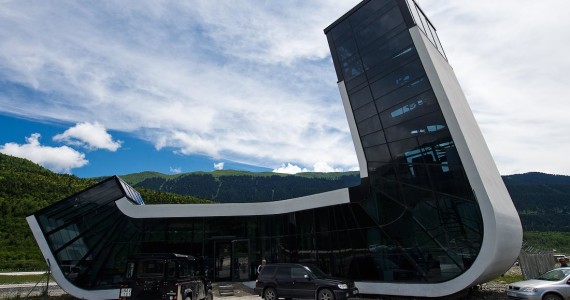 Day 2
Breakfast at the hotel, jeep tour (extra) in the direction of village Ushguli (45 km to the village Uzhguli at an altitude of 2300 m. Above sea level). On the way there are mineral water springs in the village and the unique natural conditions. On the way visit to the old Orthodox churches of IX-XI centuries, with unique frescoes. In the village we are waiting Uzhguli unique medieval tower, Historical Museum, which holds the treasures of the old «Svan» who lived before Christ. Let us approach the glacier Shkhara and go back. Transfer to the city of Batumi.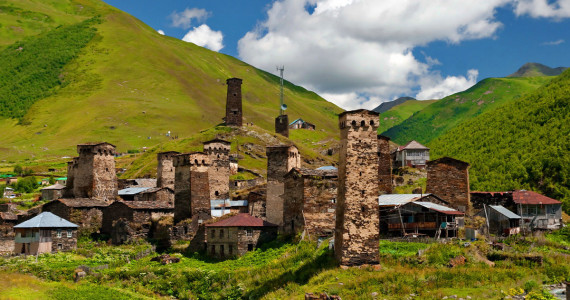 The tour cost includes:
• A comfortable minivan Mercedes Vito
• Services-terrain jeep in the mountains
• Cost guesthouse
• 2 breakfast and dinner in the guesthouse
• Tour operator services
• Tickets paid tourist sites and museums





Book a Group tour around Batumi, Mestia and Ushguli