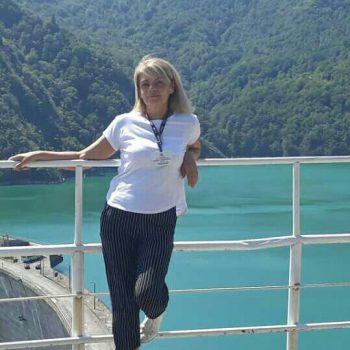 Guide and office manager in the Georgia - TRAVEL IN EUROPEAN GEORGIA
Phone Number
+ 995 599 86 52 48, +995 599 10 86 69
Website
tieg-travel.ge
Email Address
m.davarashvili@georgianearthtravel.com
Biography
I was born in Tbilisi.I have been working in Tourist company «Travel in Europen Georgia» for 5 year. In this company I am a representative of East Georgia and also work here as a office manager.
Working in a big and experienced company gives me oppottunity to arrange programs and tours around the Georgia . For me Tusheti's nature is the biggest inspiration and I always spend weekends there with my tourist,I manage tours from Kutaisi where is our head office and this place is incredible beautiful and special with it's decorative garden and two variety of wine:wild Kachichi and Izabela.We always concentrate to our costumers comfort and present them one bottle of our home made wine.I love what I do and this helps me doing my job excellent.
You can order a tour by phone:
+ 995 599 86 52 48
+ 995 599 10 86 69
My Email
m.davarashvili@georgianearthtravel.com
I spend a tour:
Tours in Tusheti.

Tusheti — one of the most inaccessible regions of Georgia. 7-8 months Tusheti is isolated from the rest of Georgia, but from July to September here can be reached at 70 km highway. This trail, built in 1975, very rugged, so it is better to go for a jeep.
Tusheti is also within walking distance of Khevsureti. This difficult path is considered the best 5 day mountain trekking in Georgia.