Hotel Kutaisi Globus
Hotel Kutaisi Globus is located in Kutaisi, the ancient town of Georgia. It is the central town of Georgia. The history of the town starts from the voyage of Argonauts in Bronze Age. The hotel is located in the ancient part of the town-museum, near the railway station and two kilometer far from the center of the town, a few minute walk away from the central square of David Agmashenbeli where you can see Colchis Fountain.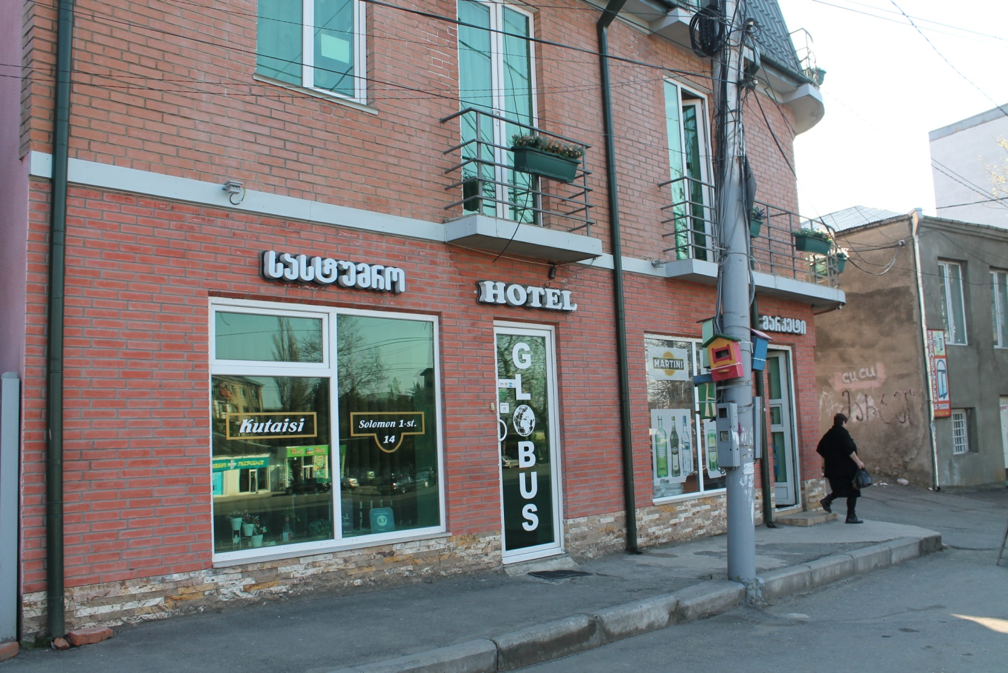 There are eight rooms in this cute hotel. The hotel can receive and accommodate 22 guests. The wonderful design of the reception room and bar of the hotel makes a great impression on foreign visitors.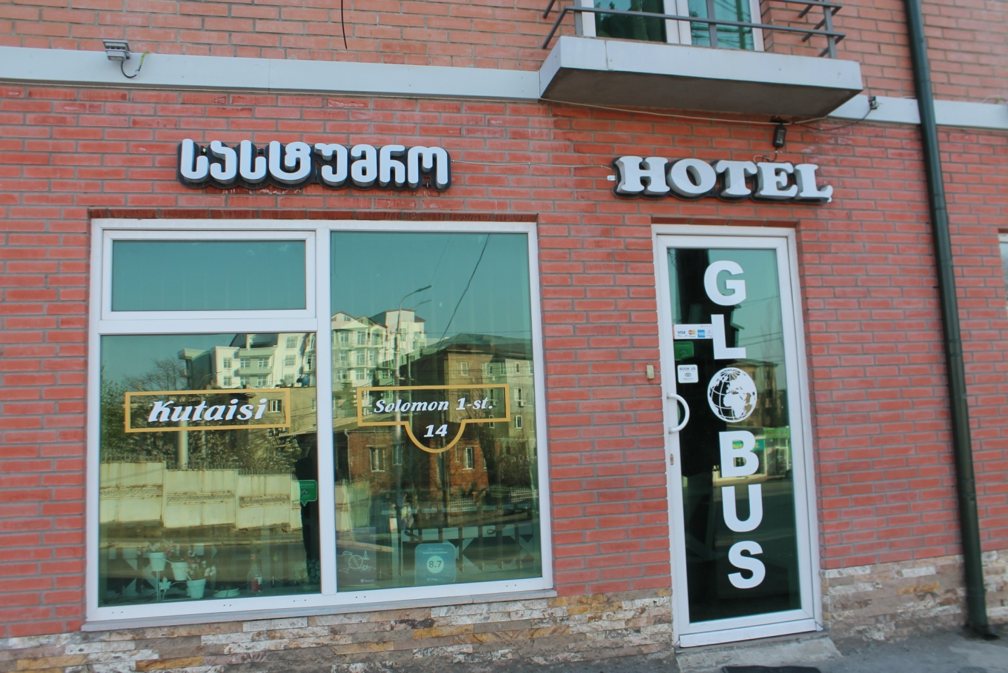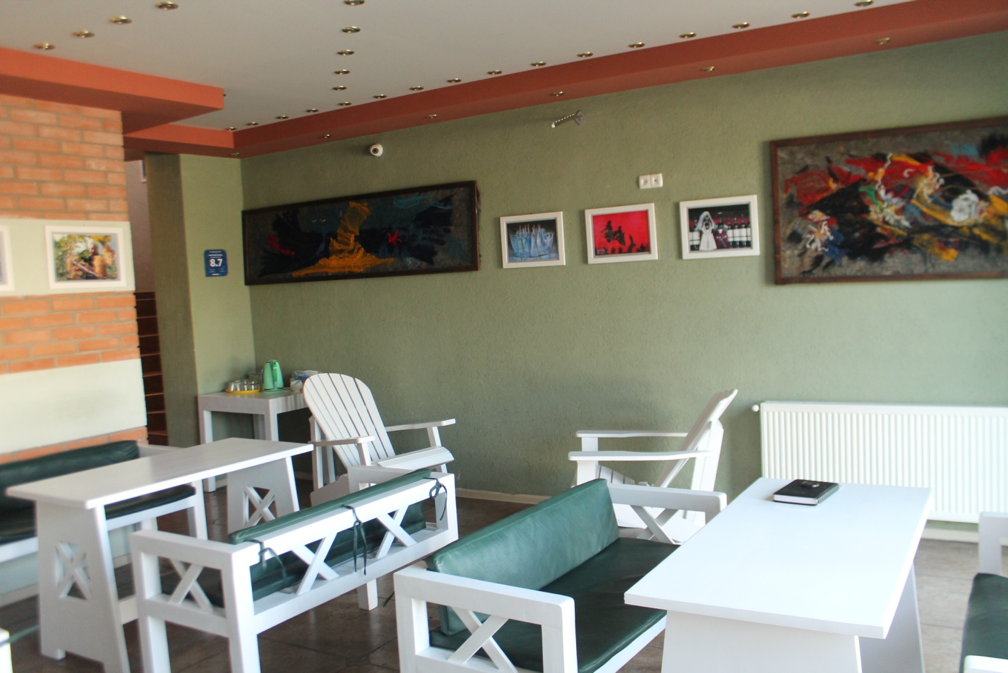 The hotel has three floors and architecture of the building is described as follows: first floor: reception room and snack-bar, the place where guests can have a cup of coffee or a glass of water and talk to each other, share their impressions and plan tours to historical places and sightseeing around Kutaisi, free Wi-Fi is available at the hotel.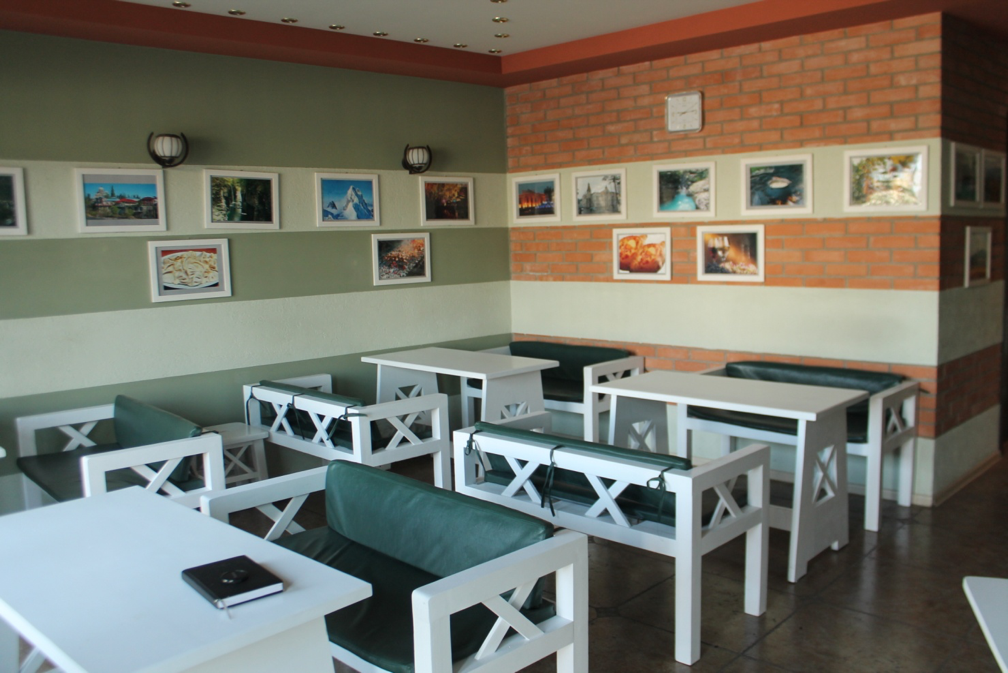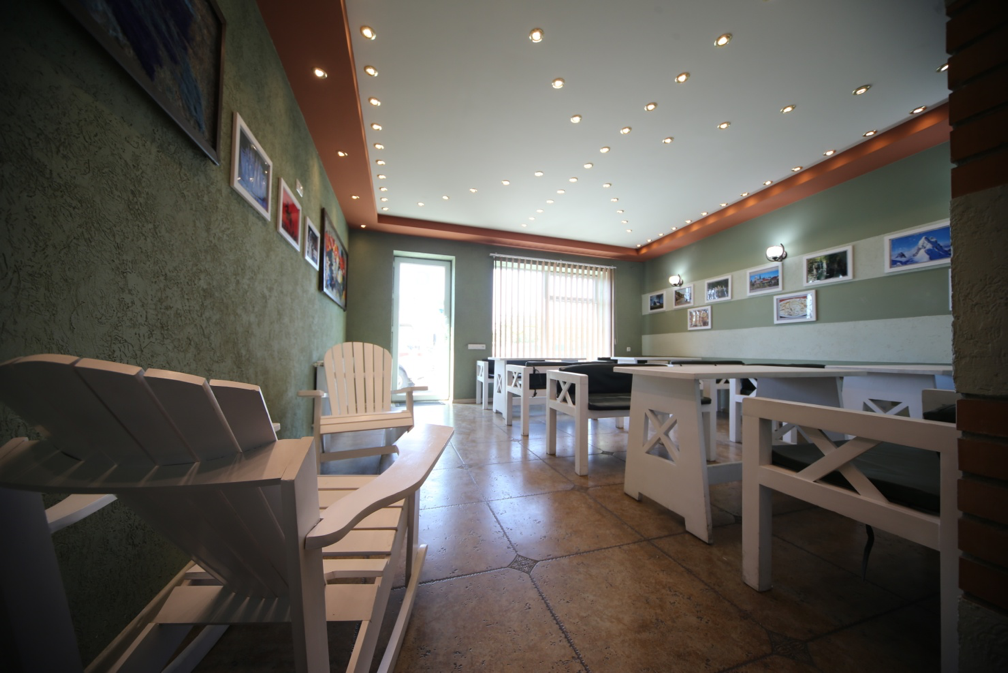 In the morning the visitors can have menu of delicious Georgian-European meals cooked by Ms. Tea and Ms. Sveta. You will be charmed of hospitality of the qualified staff. You can order dinner as well as supper in the evening. Taste delicious Georgian cuisine in the hotel. The guests visiting the hotel are expected many surprises here. In the hotel you can find grocery market as well.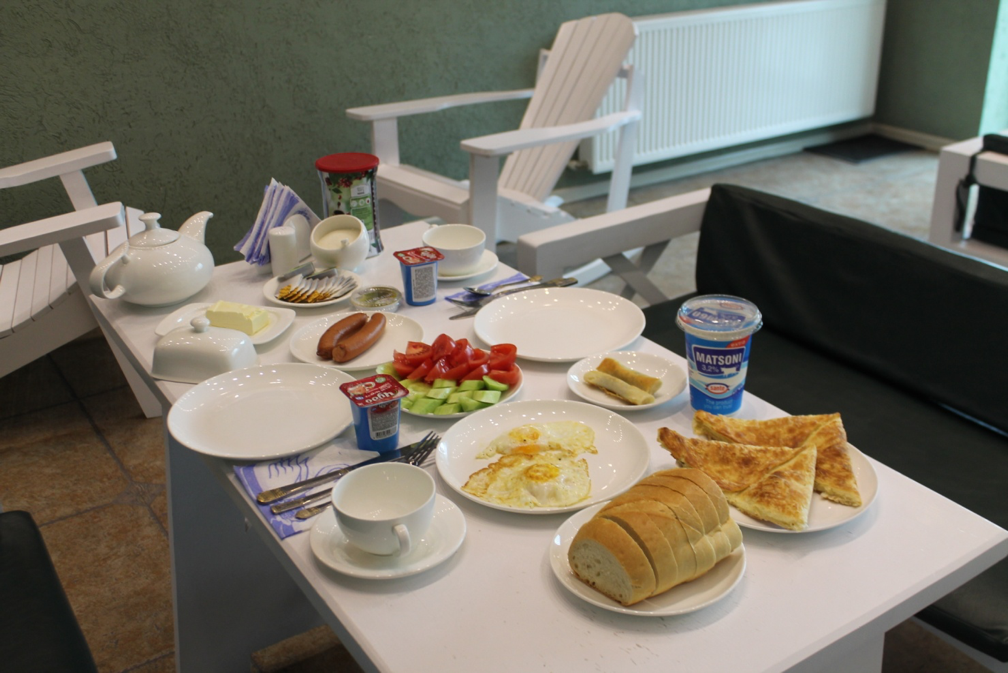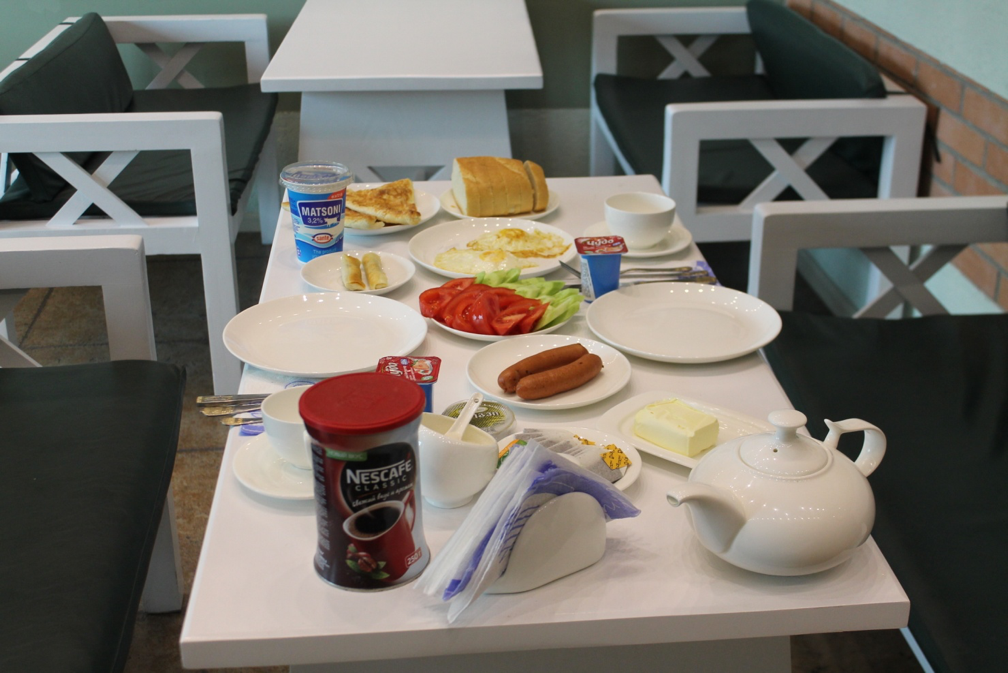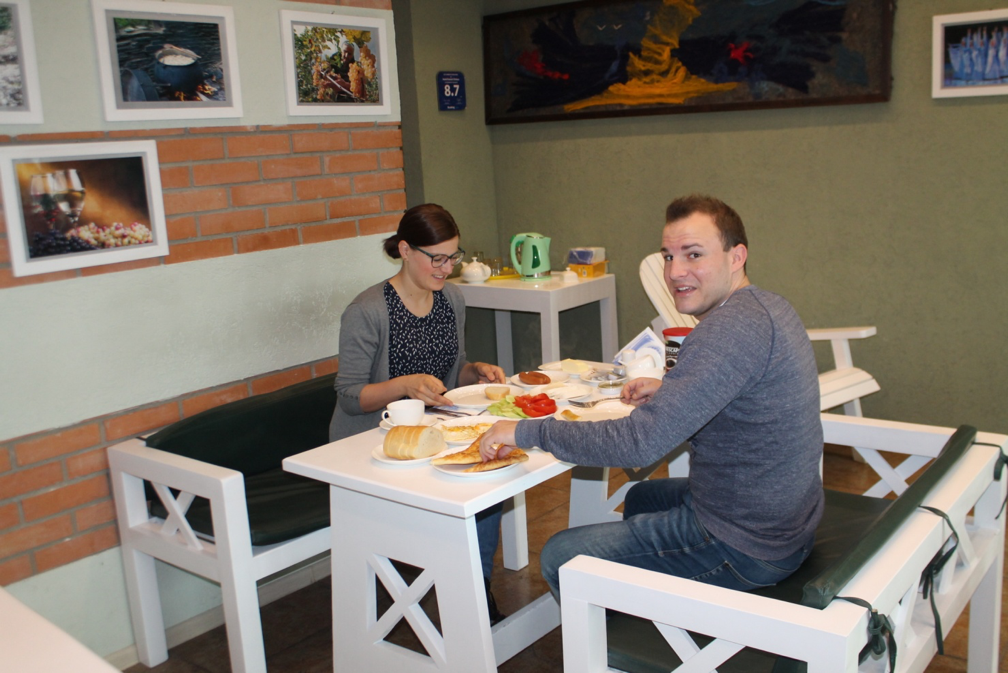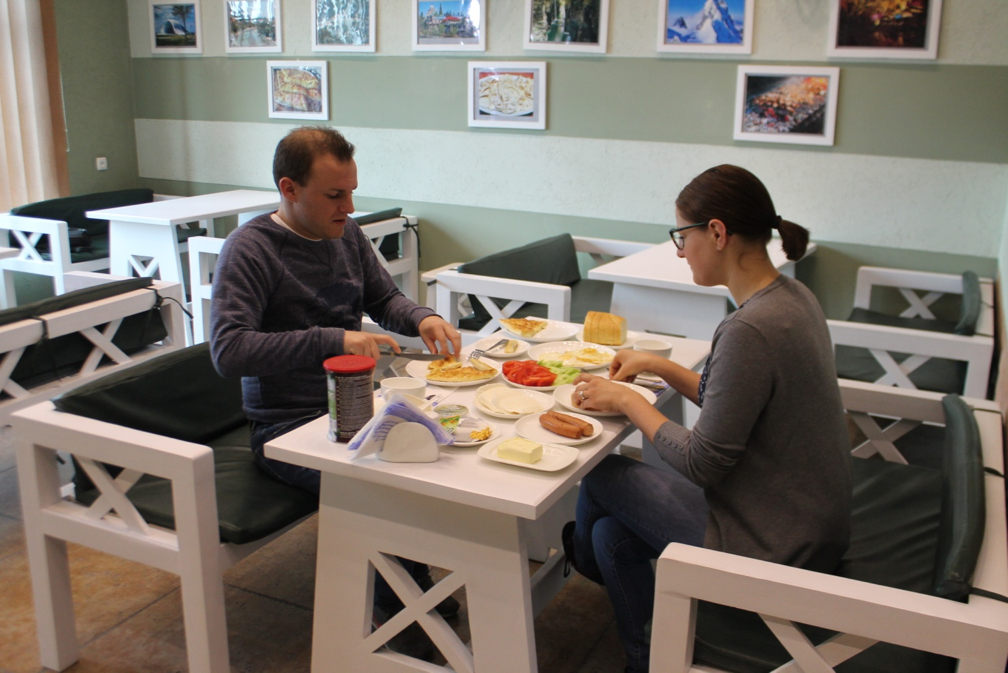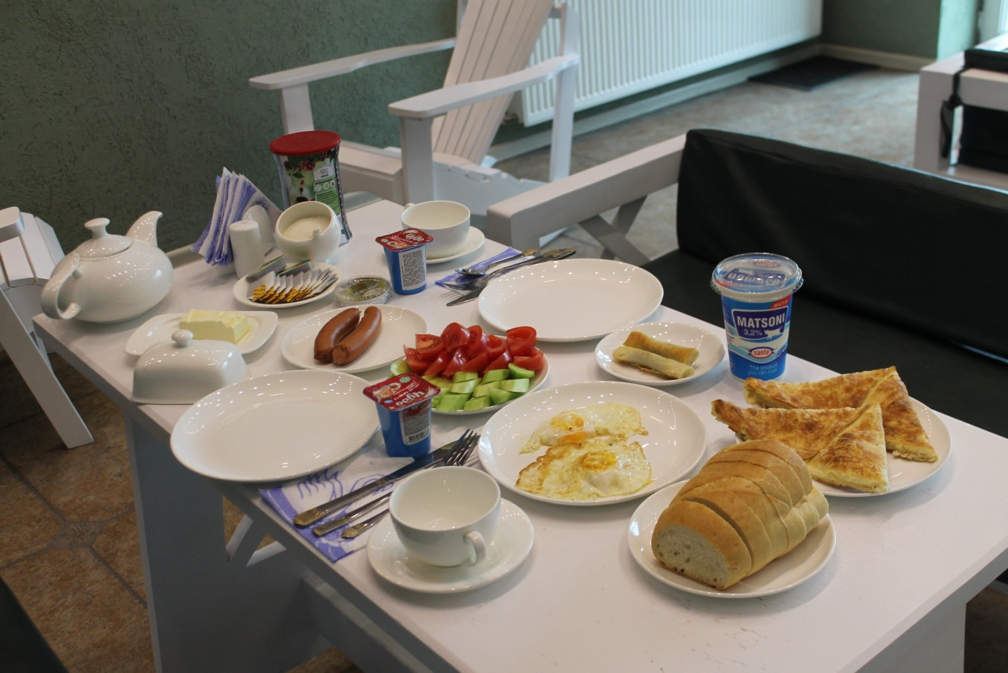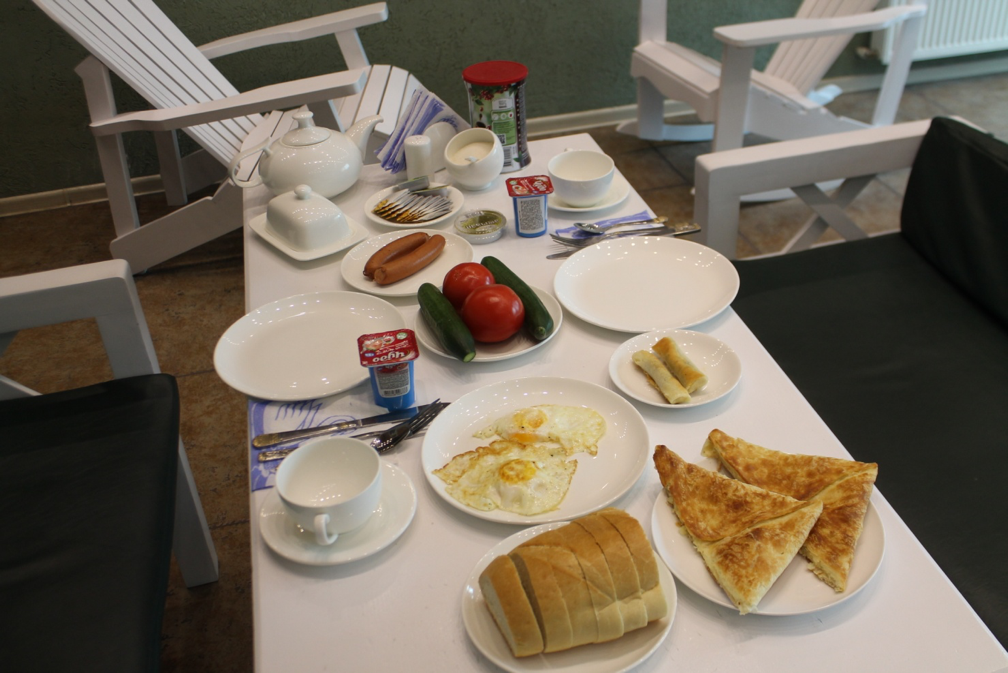 On the second and third floors of the hotel which are reached by artificially decorated staircase, are rooms with beautiful design.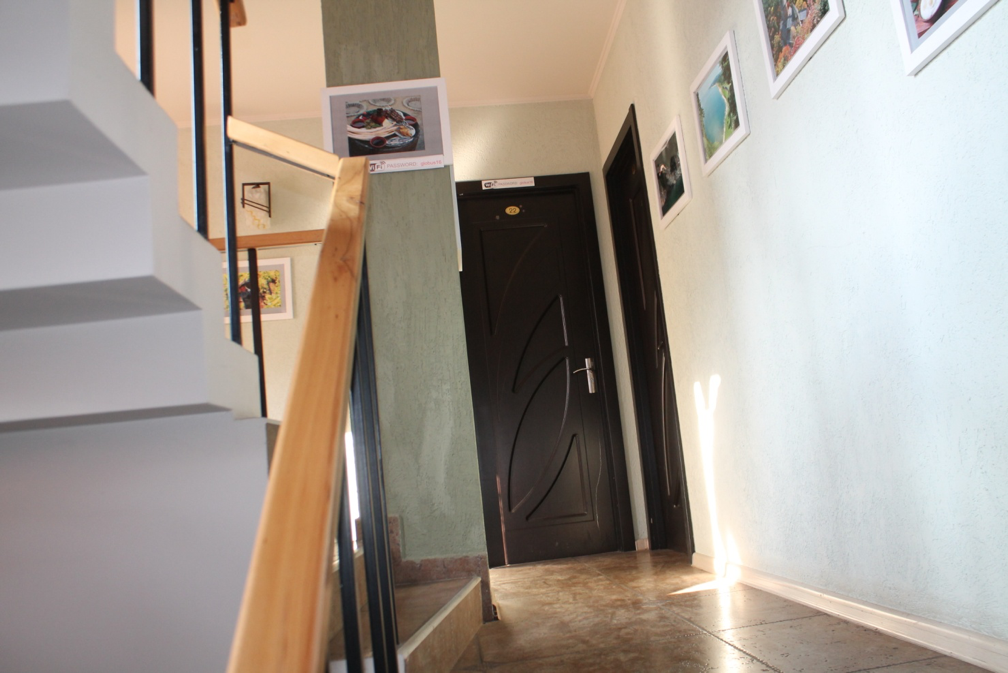 The balconies of the rooms are decorated with flower pots and looking from them you have spectacular views around.  The tourists who reserve rooms with balconies on the side of the street will have a wonderful view of the mountains to the left in the morning in good weather.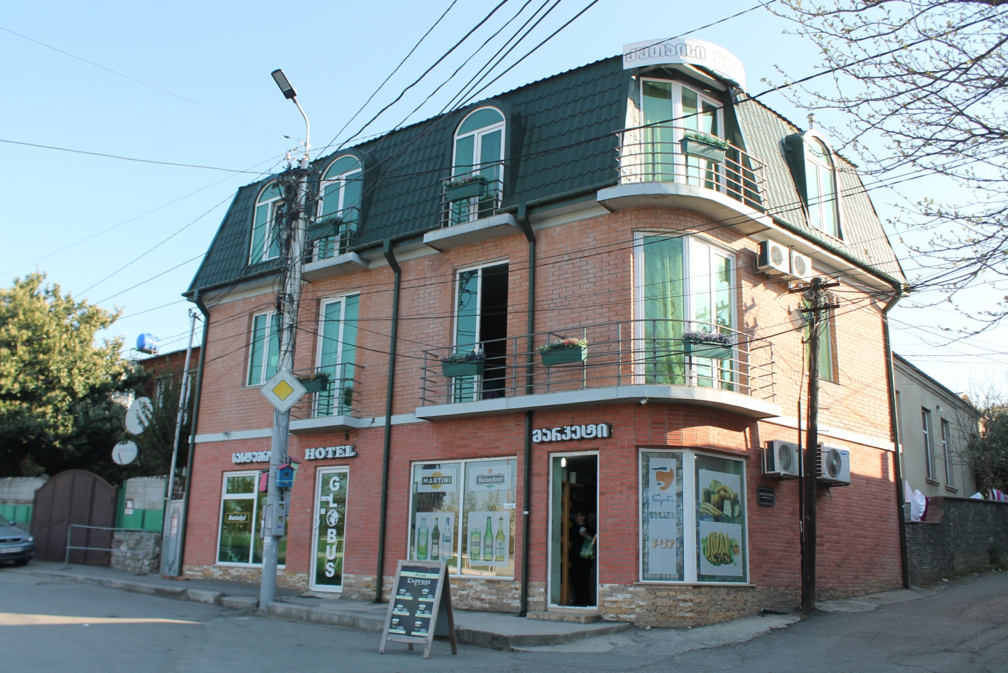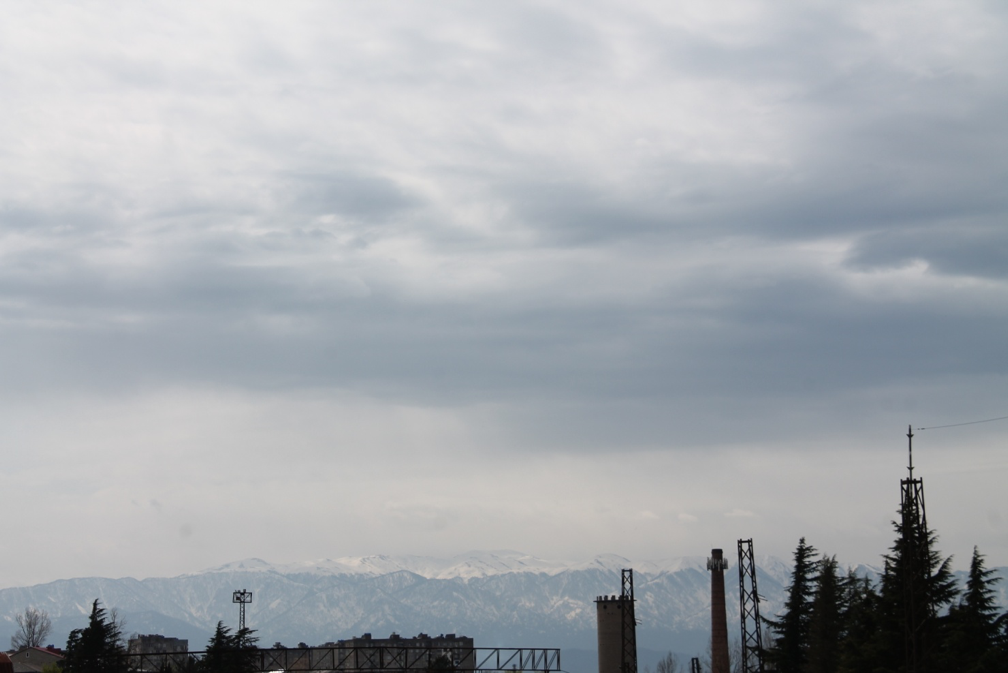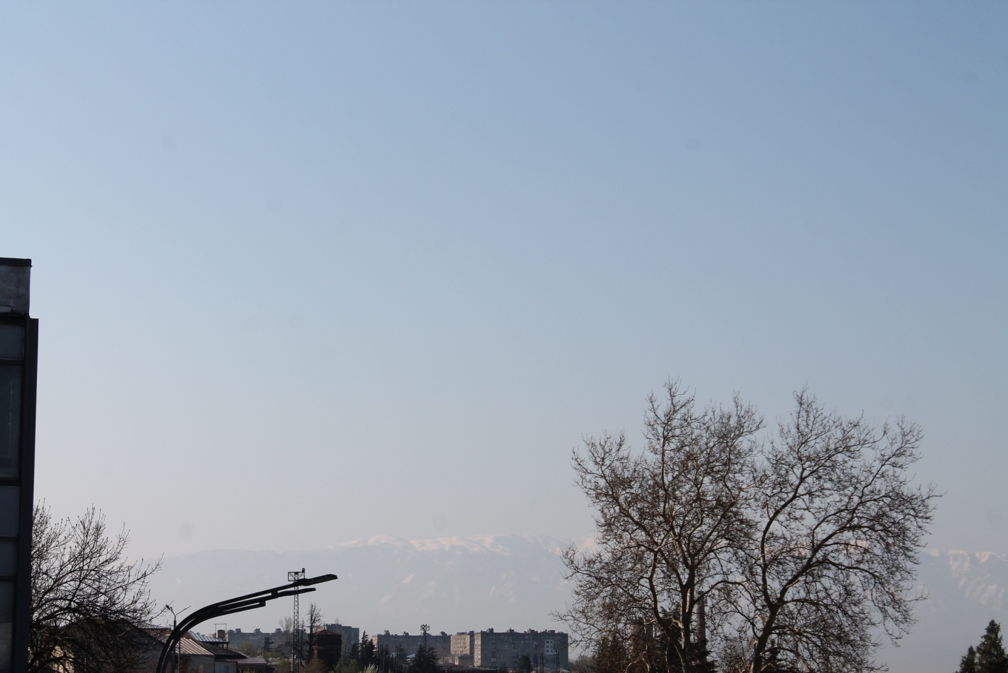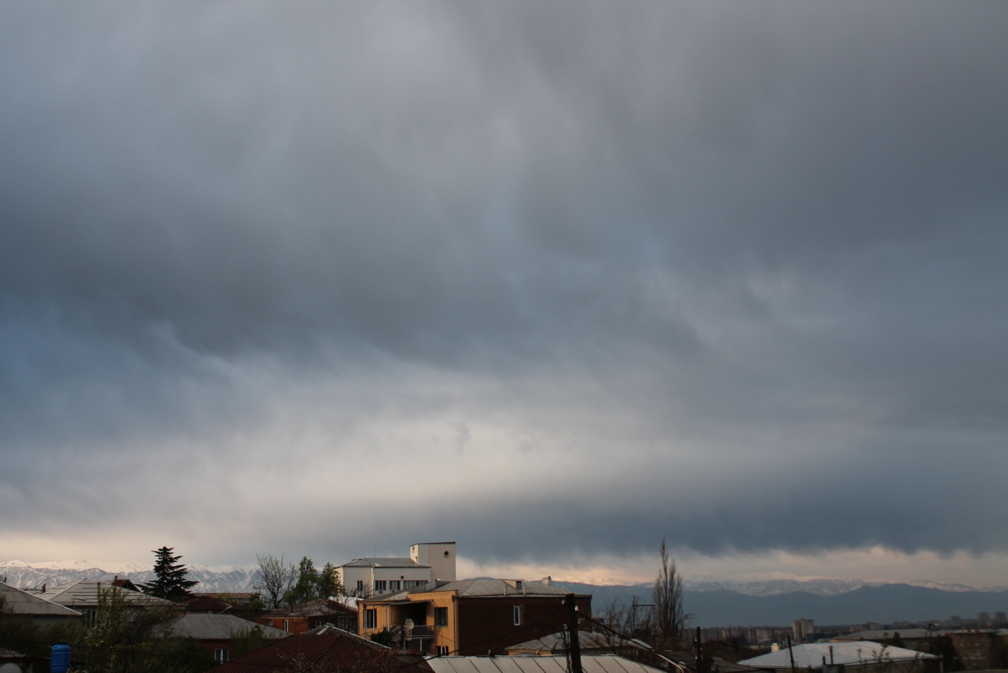 The rooms of this cute hotel have various standards.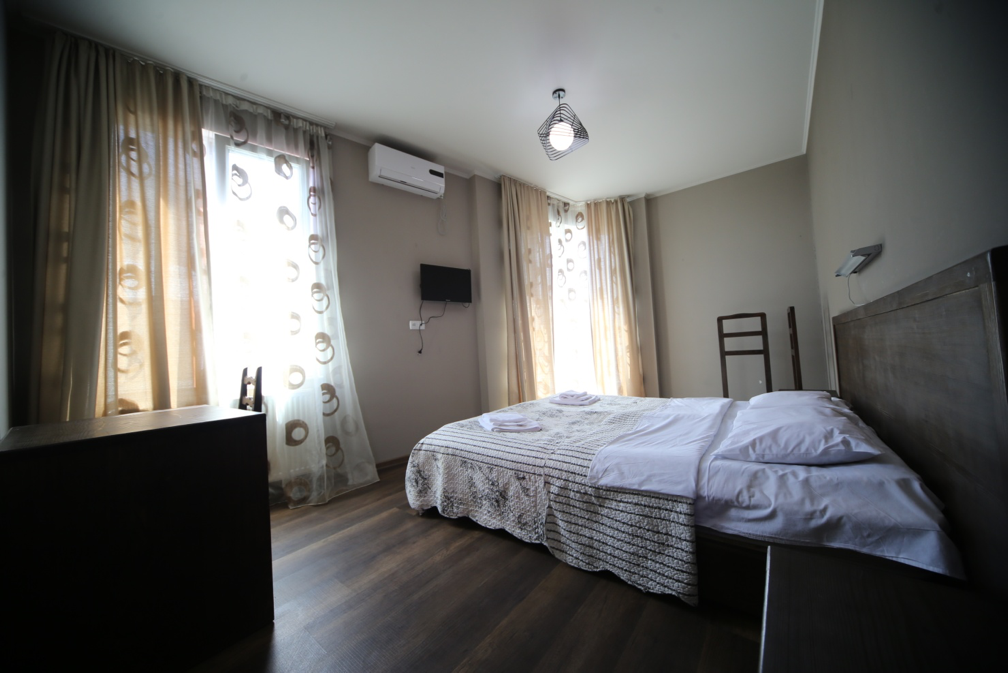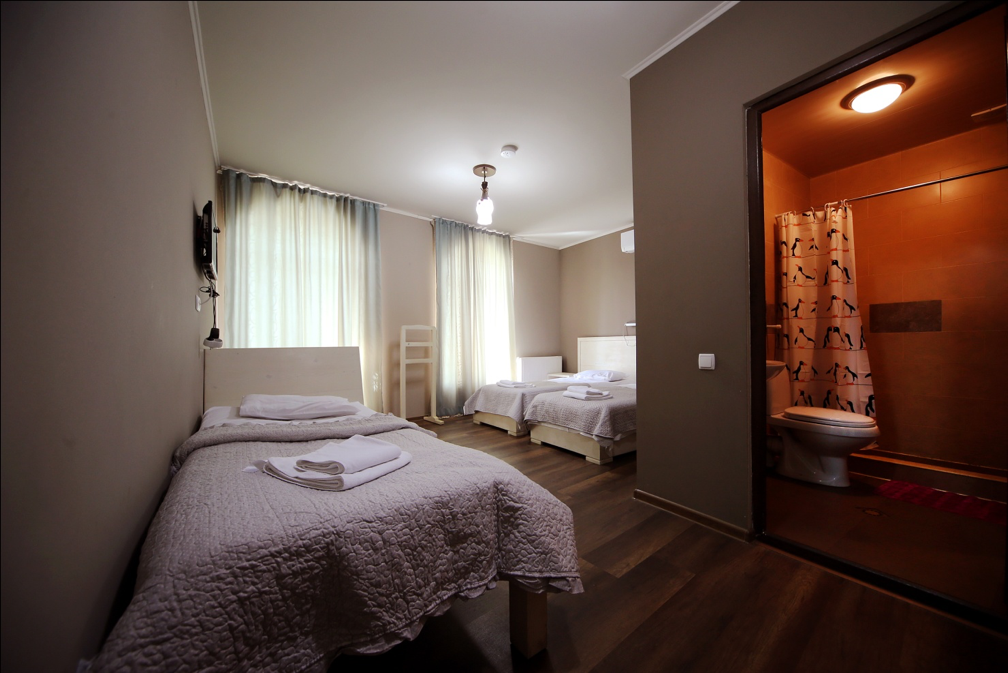 All rooms have a bathroom, cold and hot water, necessary set for self-hygiene, Wi-Fi. In the rooms it's possible to accommodate various numbers of guests by offering extra beds.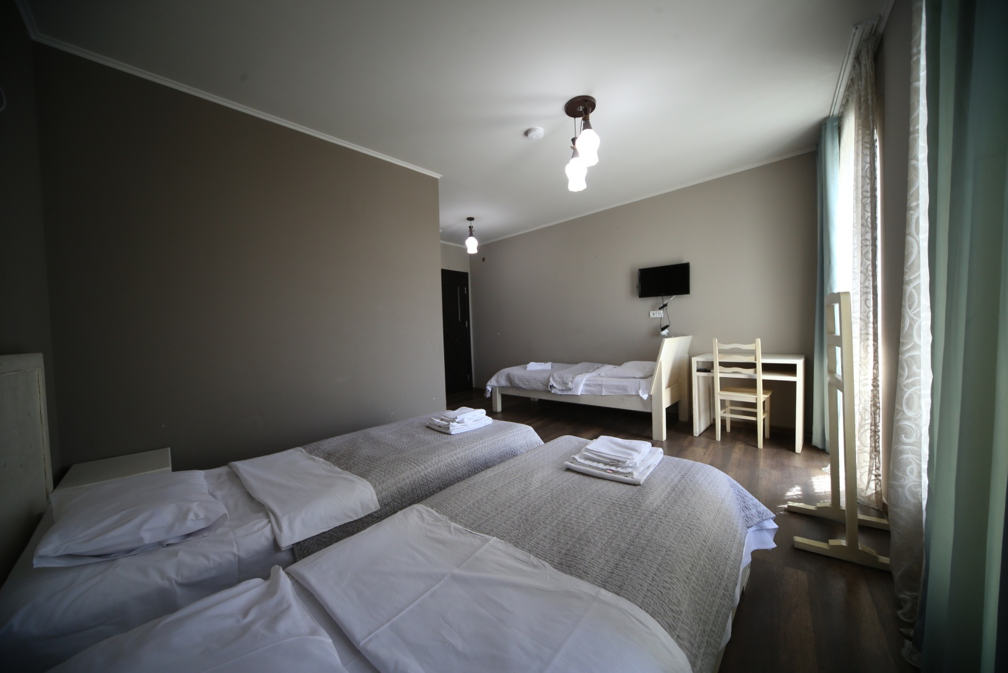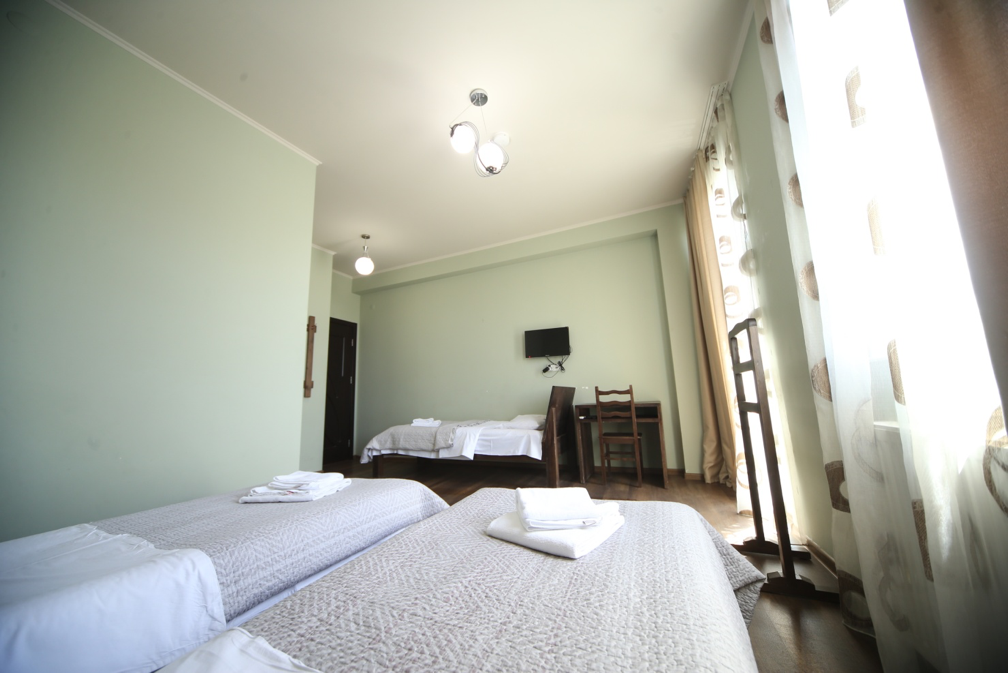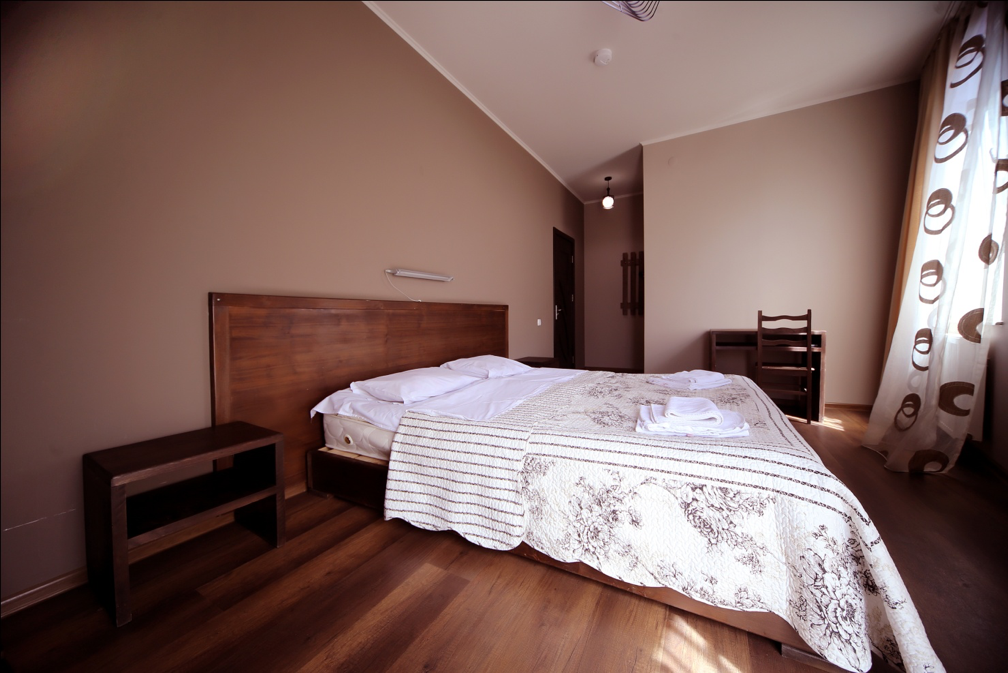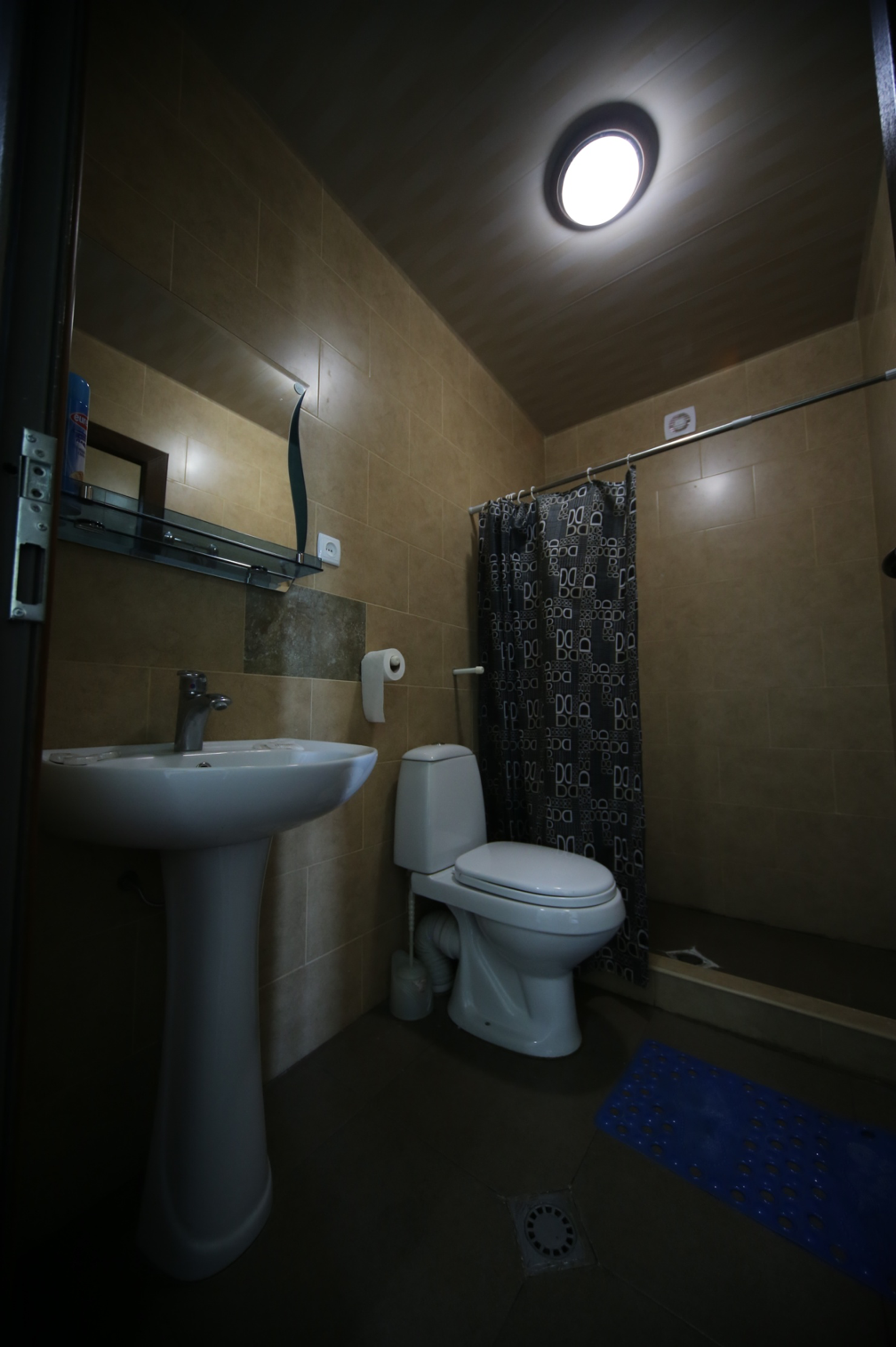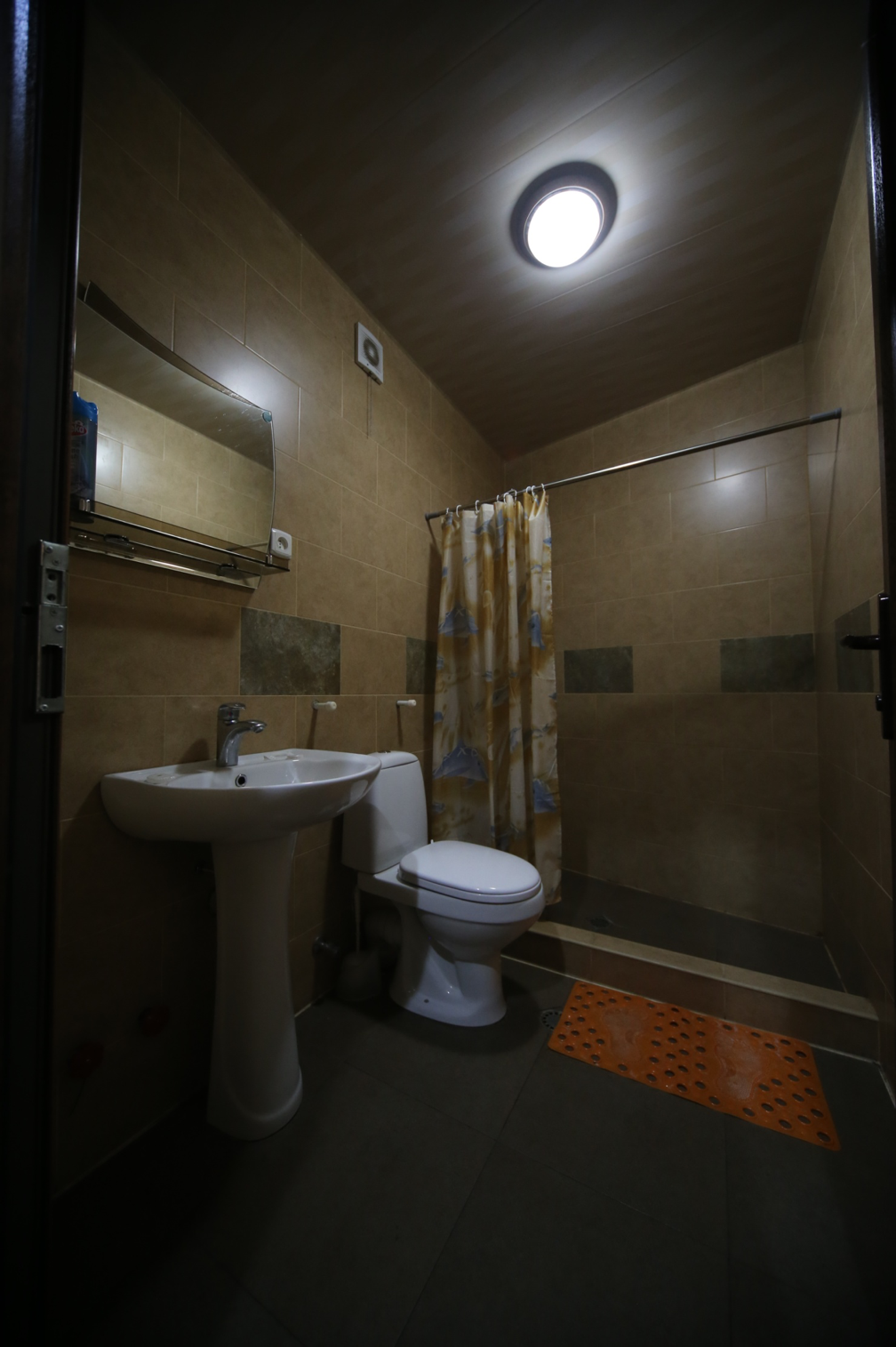 The visitors who decide to reserve rooms in the hotel can see the detailed information and room prices of the hotel on booking. com by using the link below. They can book the rooms in the hotel as well. In case if you contact to the hotel from TIEG-TRAVEL web page, the tourists will have sales from administration of the hotel. You can book the hotel rooms from the link below:
Dear tourists, you can contact to the hotel from TIEG-TRAVEL and book rooms in Hotel Kutaisi Globus. The administration of the hotel is always ready to offer you sales and you're expected surprises there.
DBL  ROOM           50 GEL.
TRIPL  ROOM       75 GEL.
Extra bed in the room for one person – 25 GEL
Breakfast for one person- 10 GEL
Group booking of the hotel rooms, price for one person- 25 GEL.
Our contacts: Hotel Kutaisi Globus
Make reservation in Hotel Kutaisi Globus in Georgia -> Booking
Our address: Hotel Kutaisi Globus